The next era of transportation.
Services
Since 2018, the new electric scooter sharing industry has exploded into more than 80+ US markets and dozens of cities in Europe and Asia. We had to develop a strategy to differentiate Glide from competitors in a rapidly saturating market, as well as position it for maximum scalability to attract investors. Our model also needed to address challenges specific to the industry, avoiding pitfalls plaguing other companies. Establishing brand value was an essential foundation for moving quickly to gain market share.
Our answer was a clean, sleek brand poised to compete globally. "Glide your city" provides the flexibility to adapt to any market, and a cool blue immediately sets the company apart in the field. The brand activation strategically involved influential figures–Glide ambassadors–to establish Glide's ethos: trustworthy, safe, and an asset to the community. Oh yeah, and a whole lot of fun.
Brand Strategy
Branding
Art Direction
Brand Messaging & Positioning
Public Relations
Brand Activation
Social Media
Photography
Video Production
Website Design & Development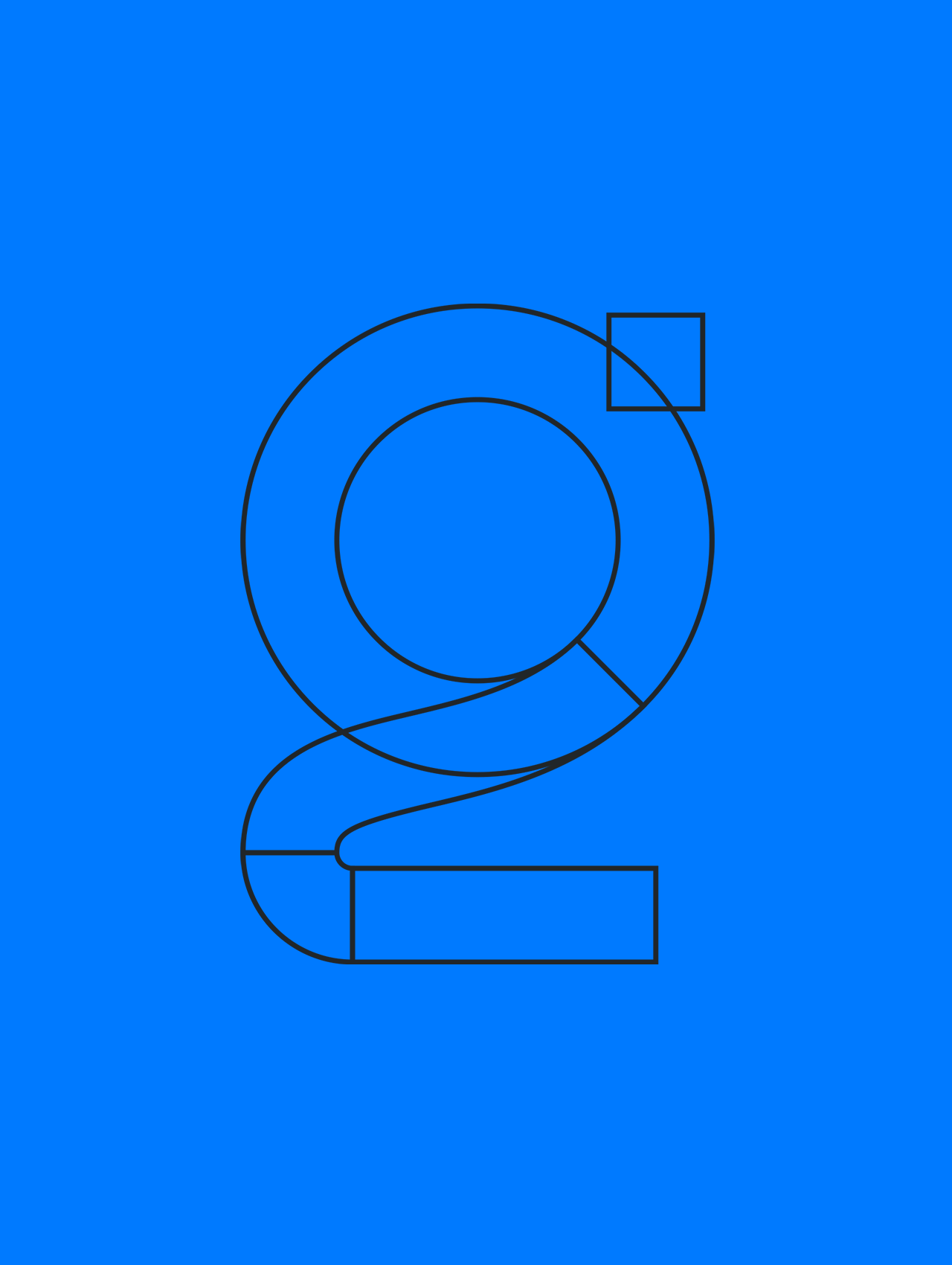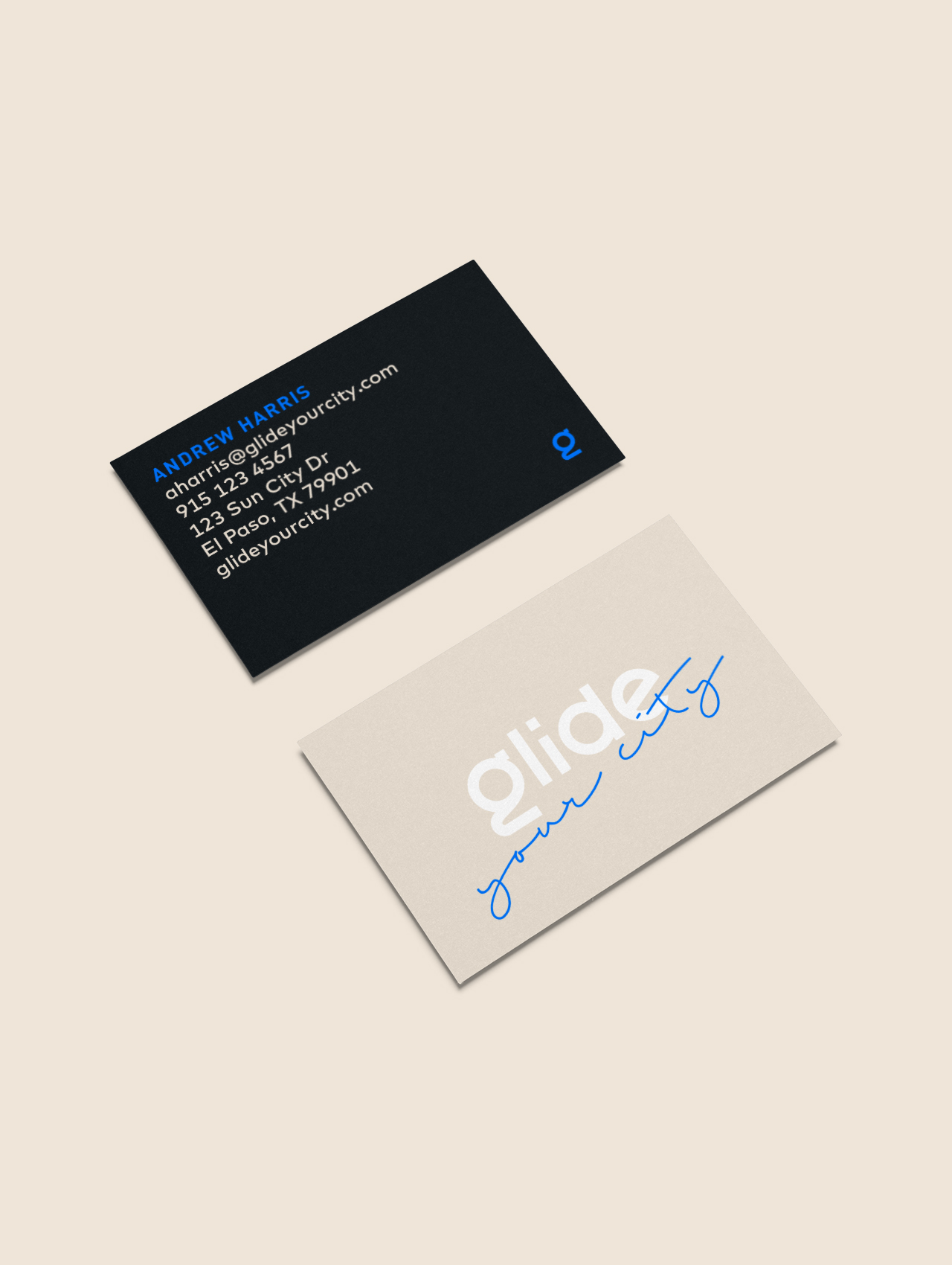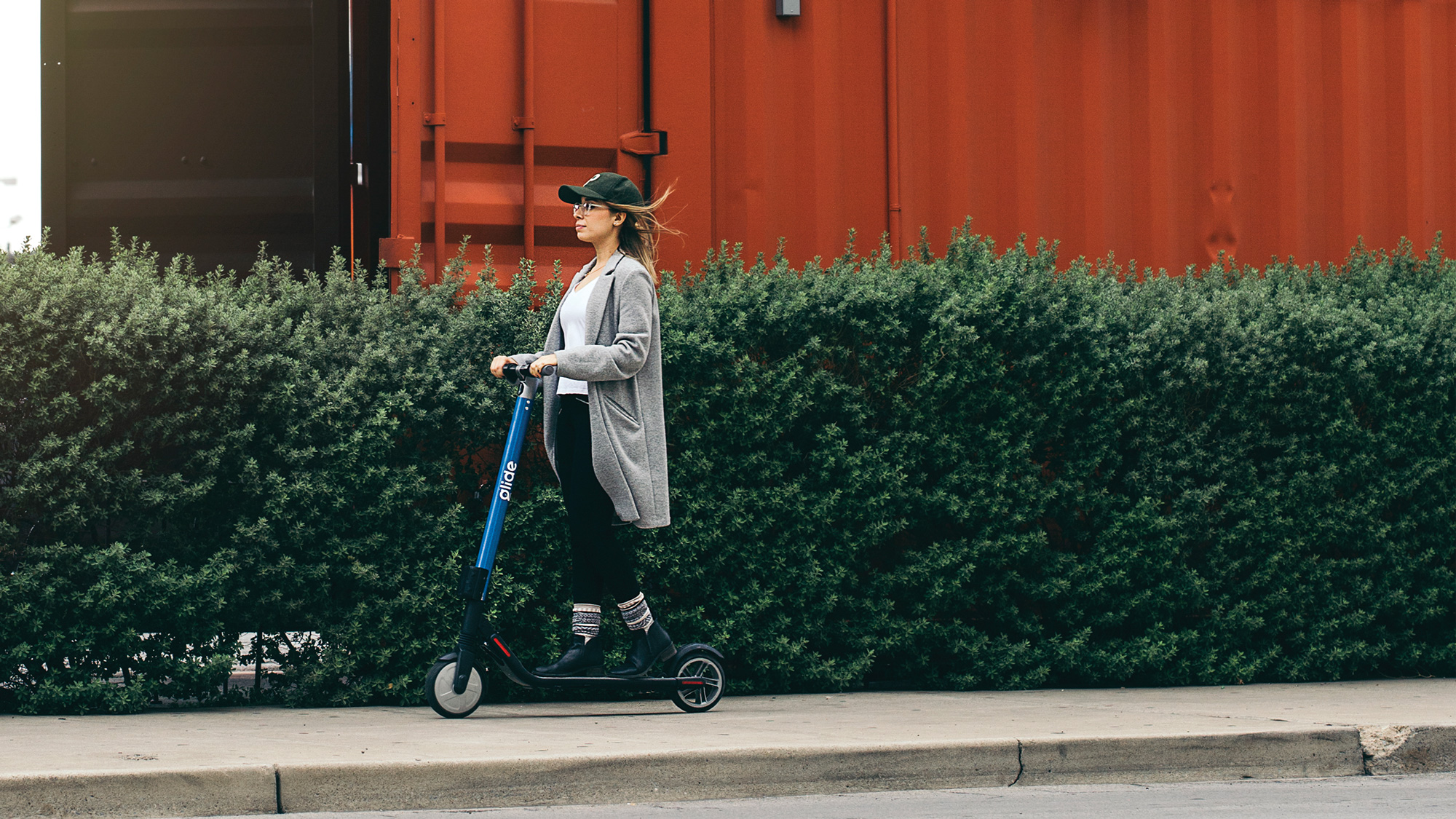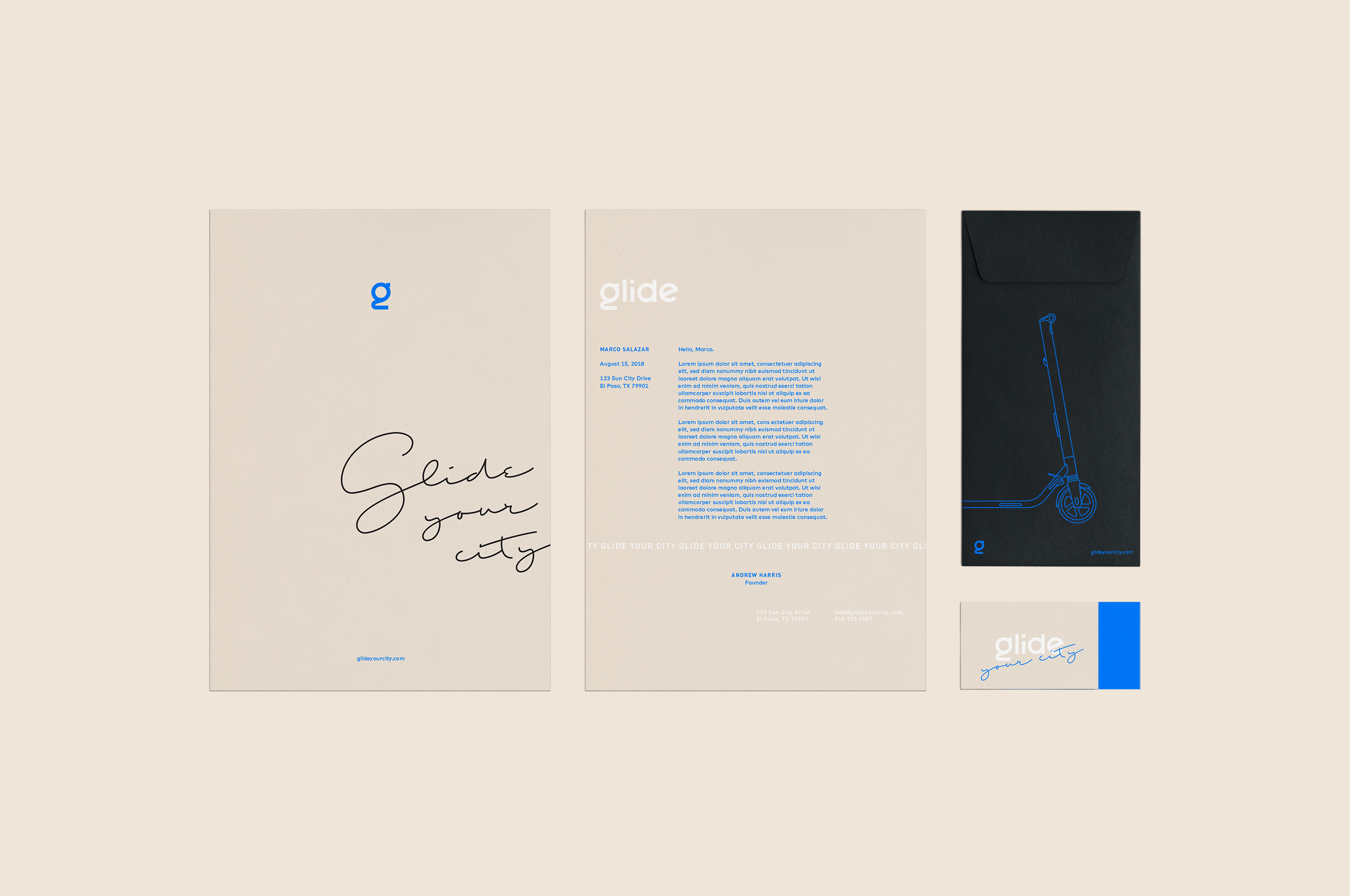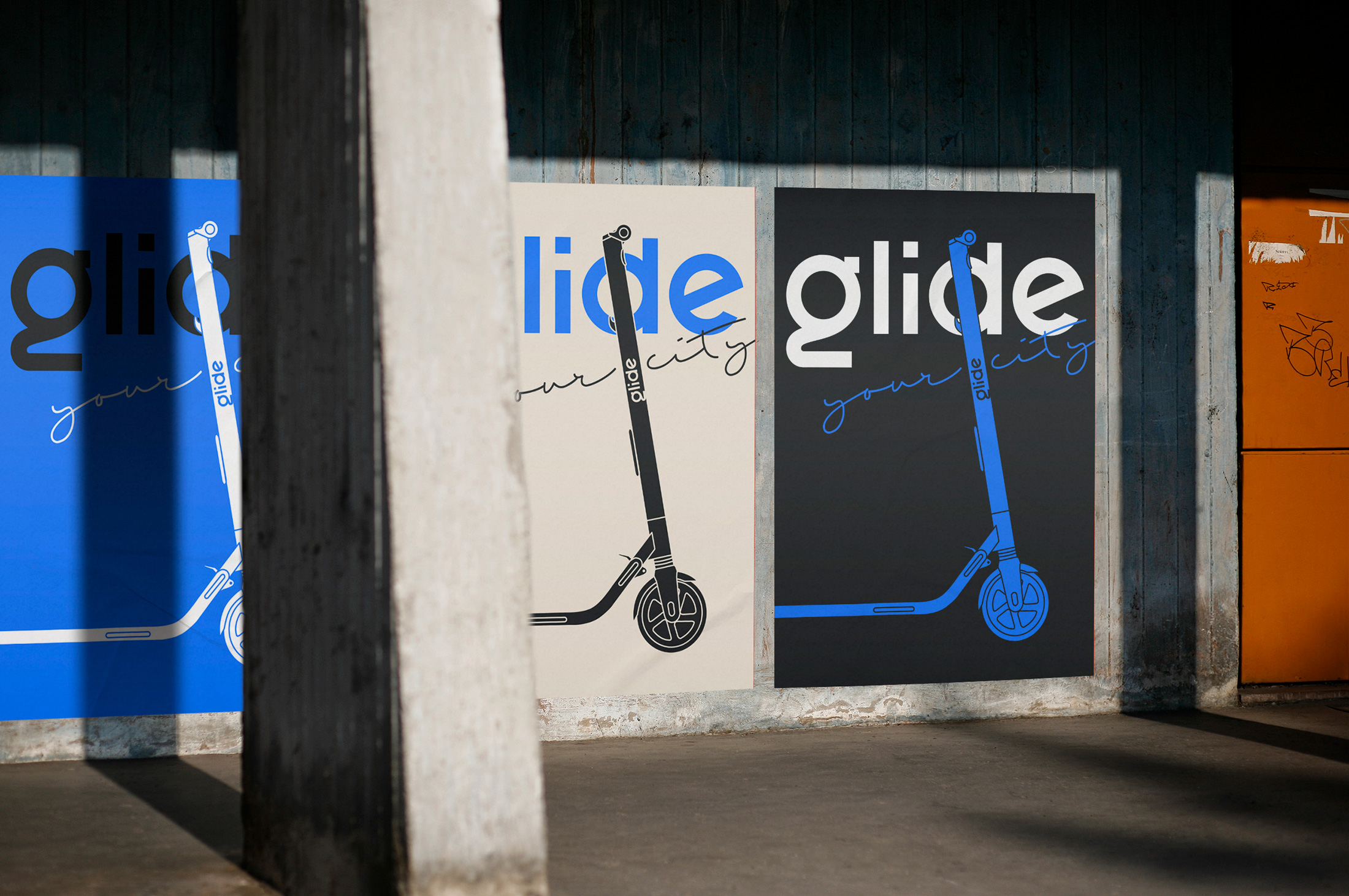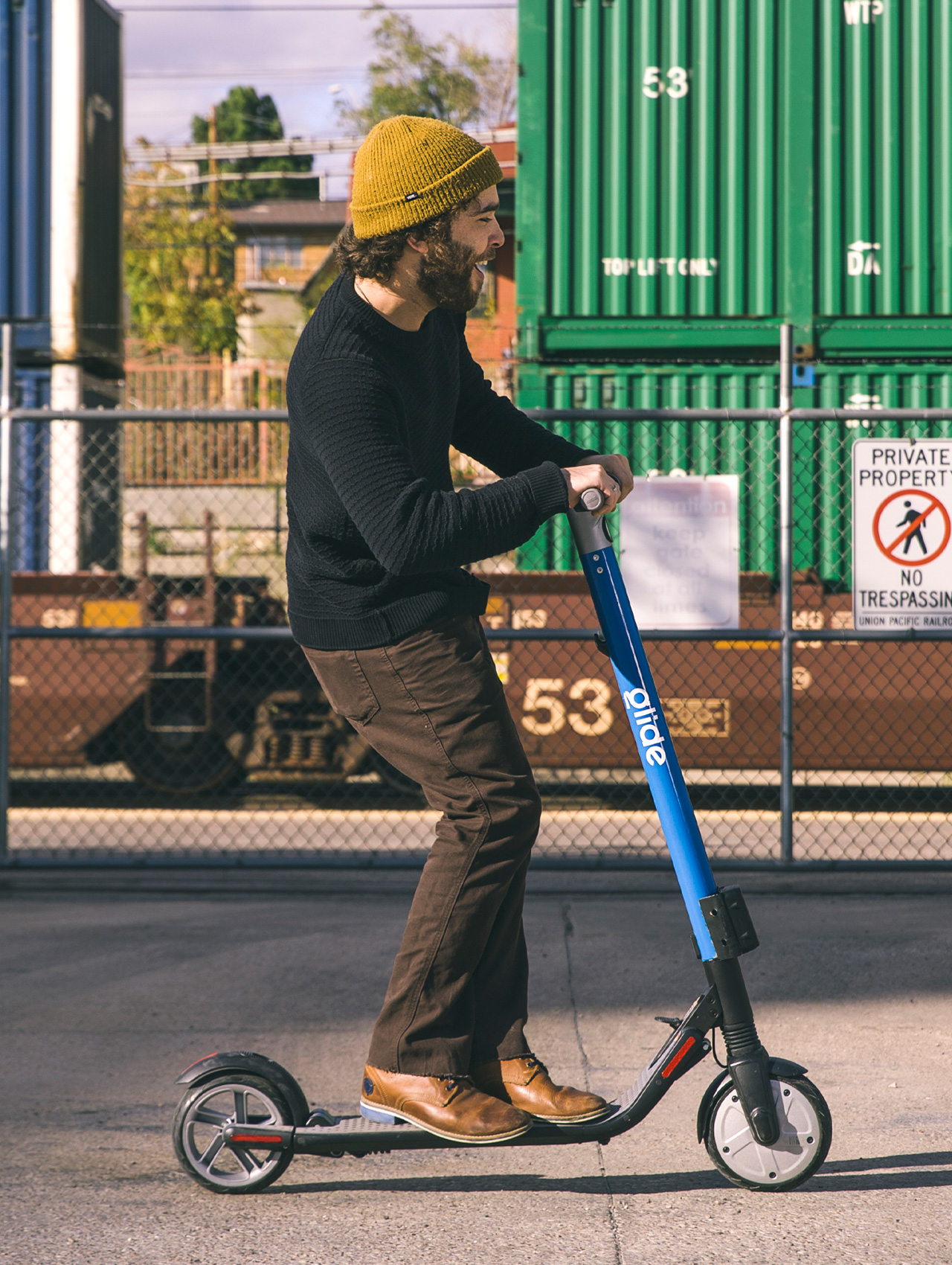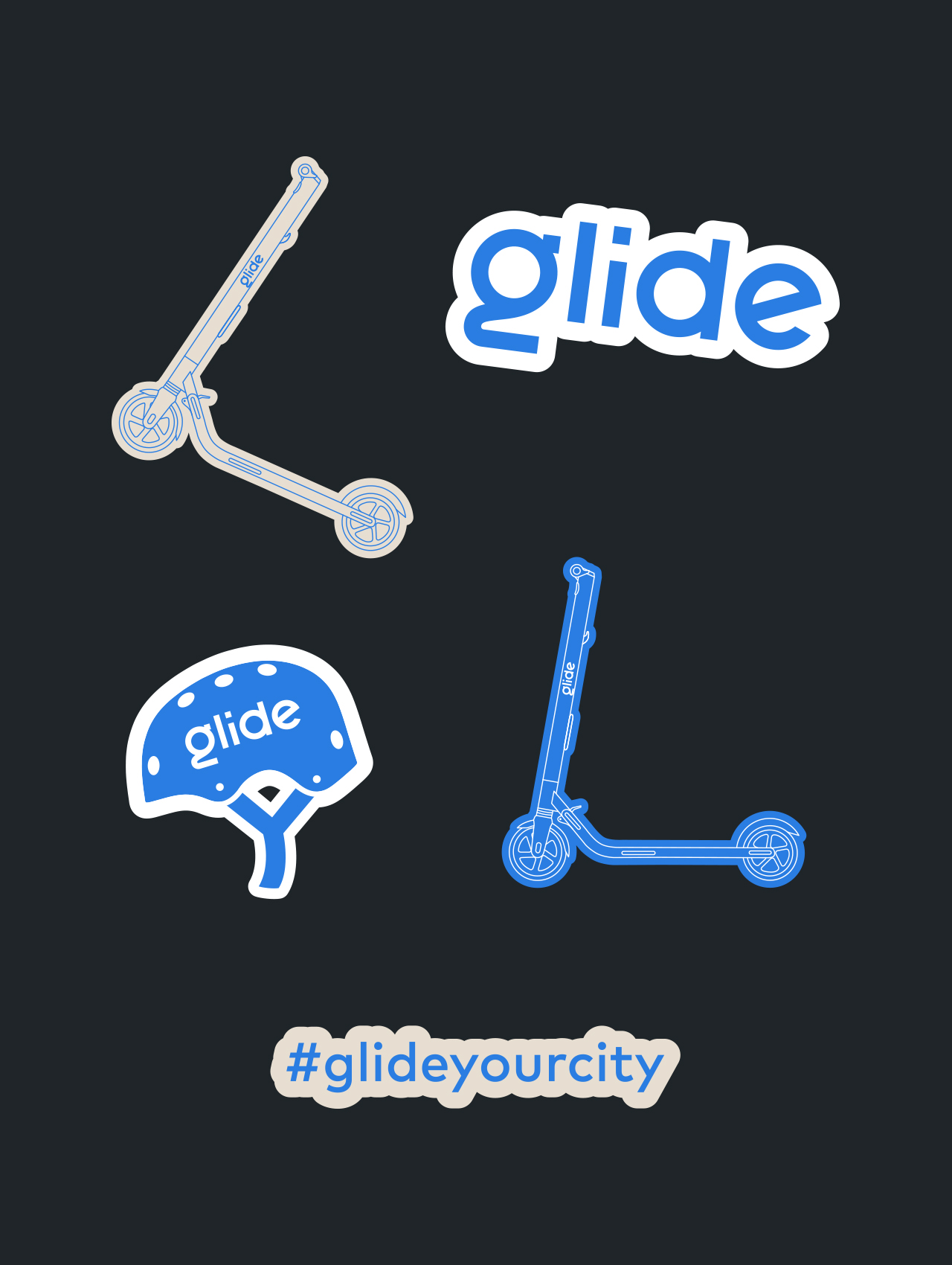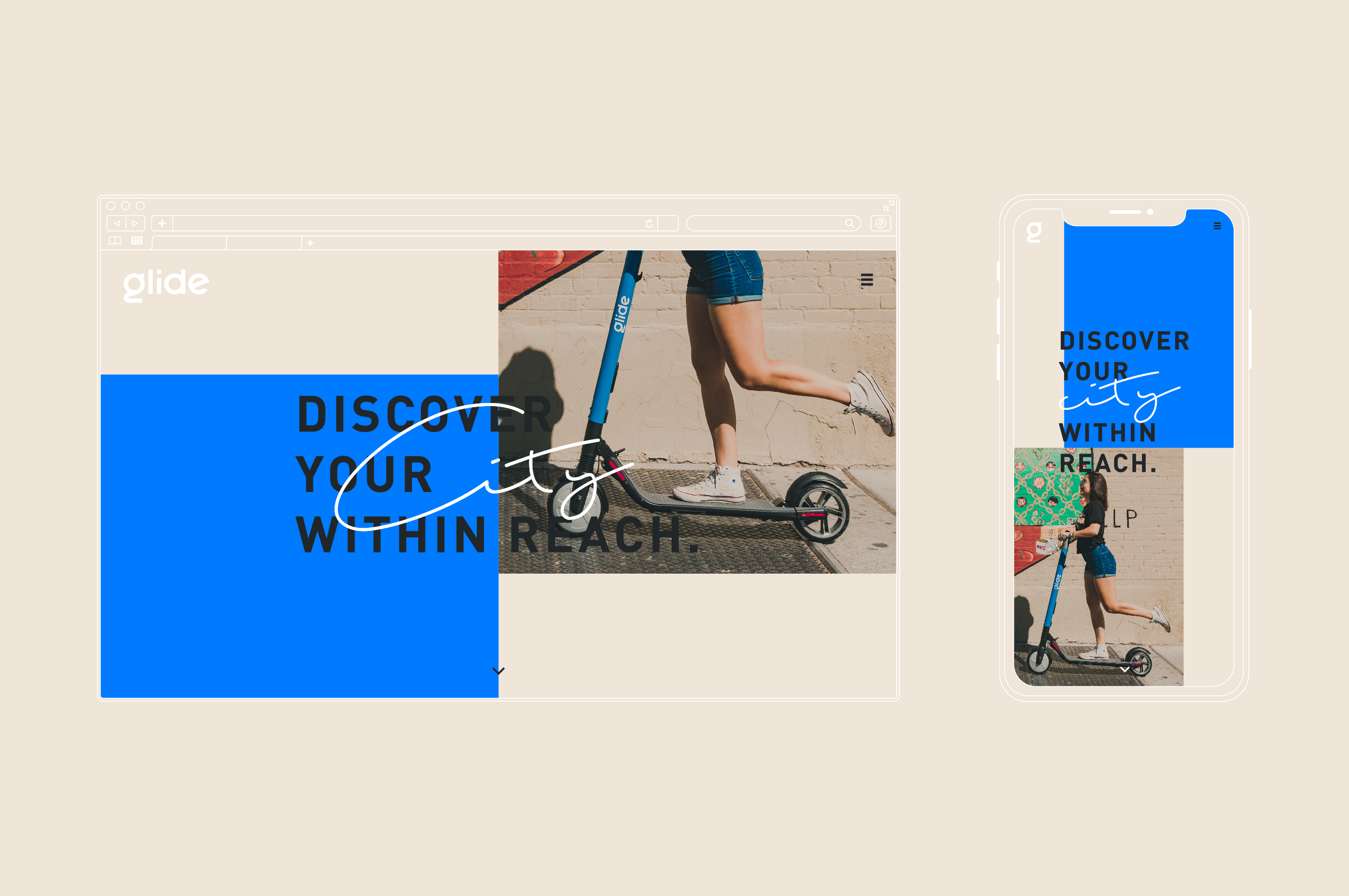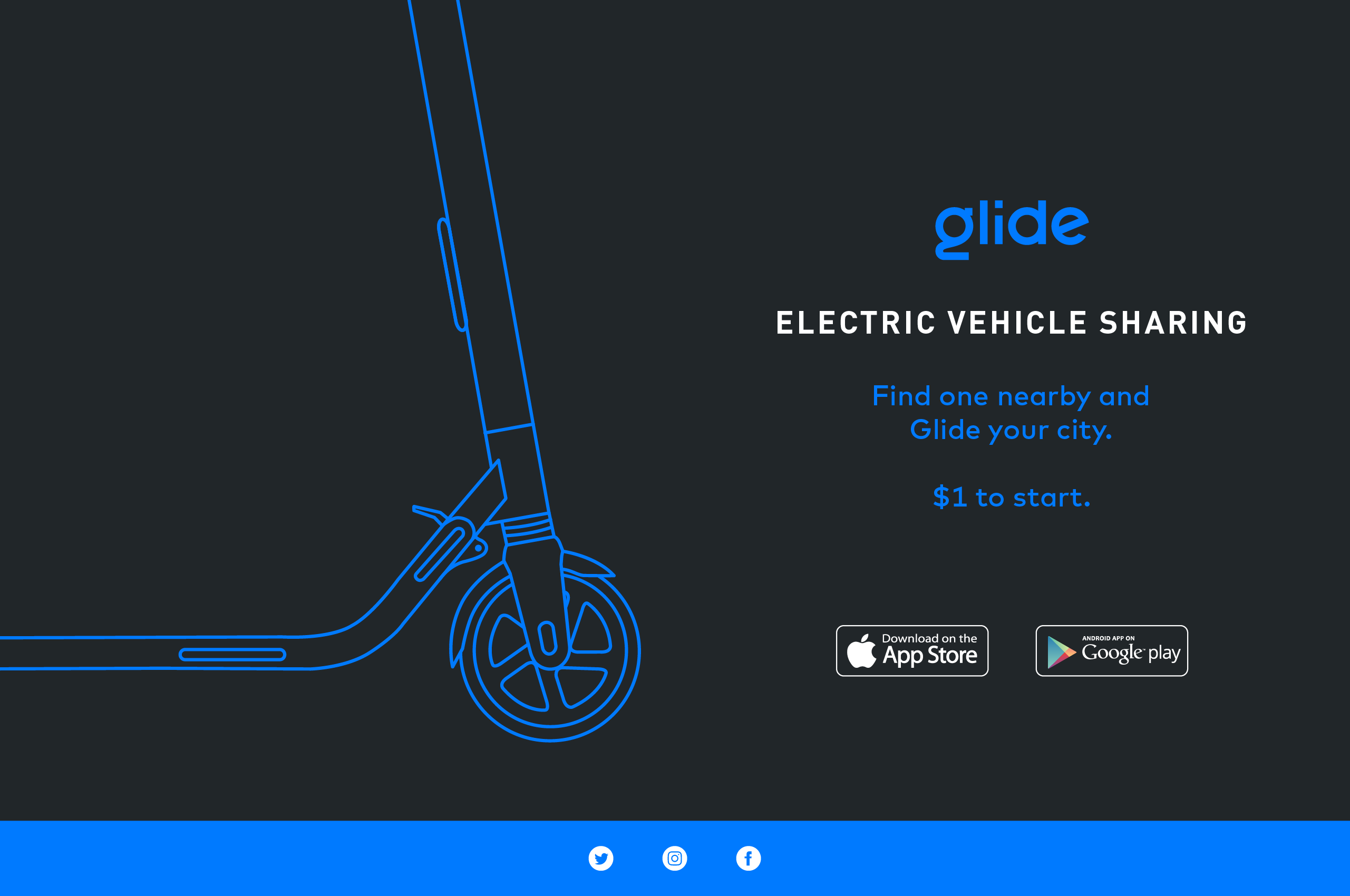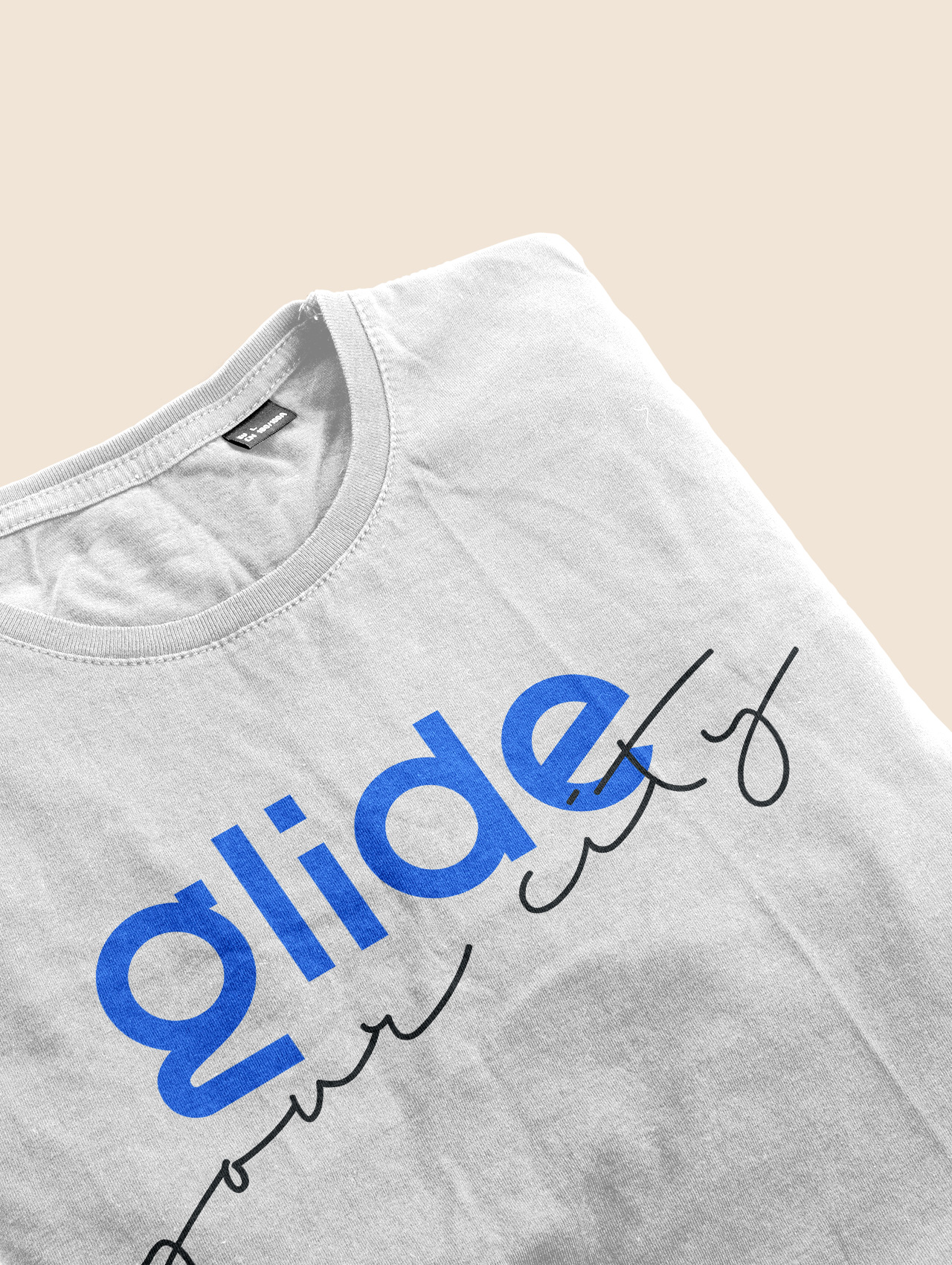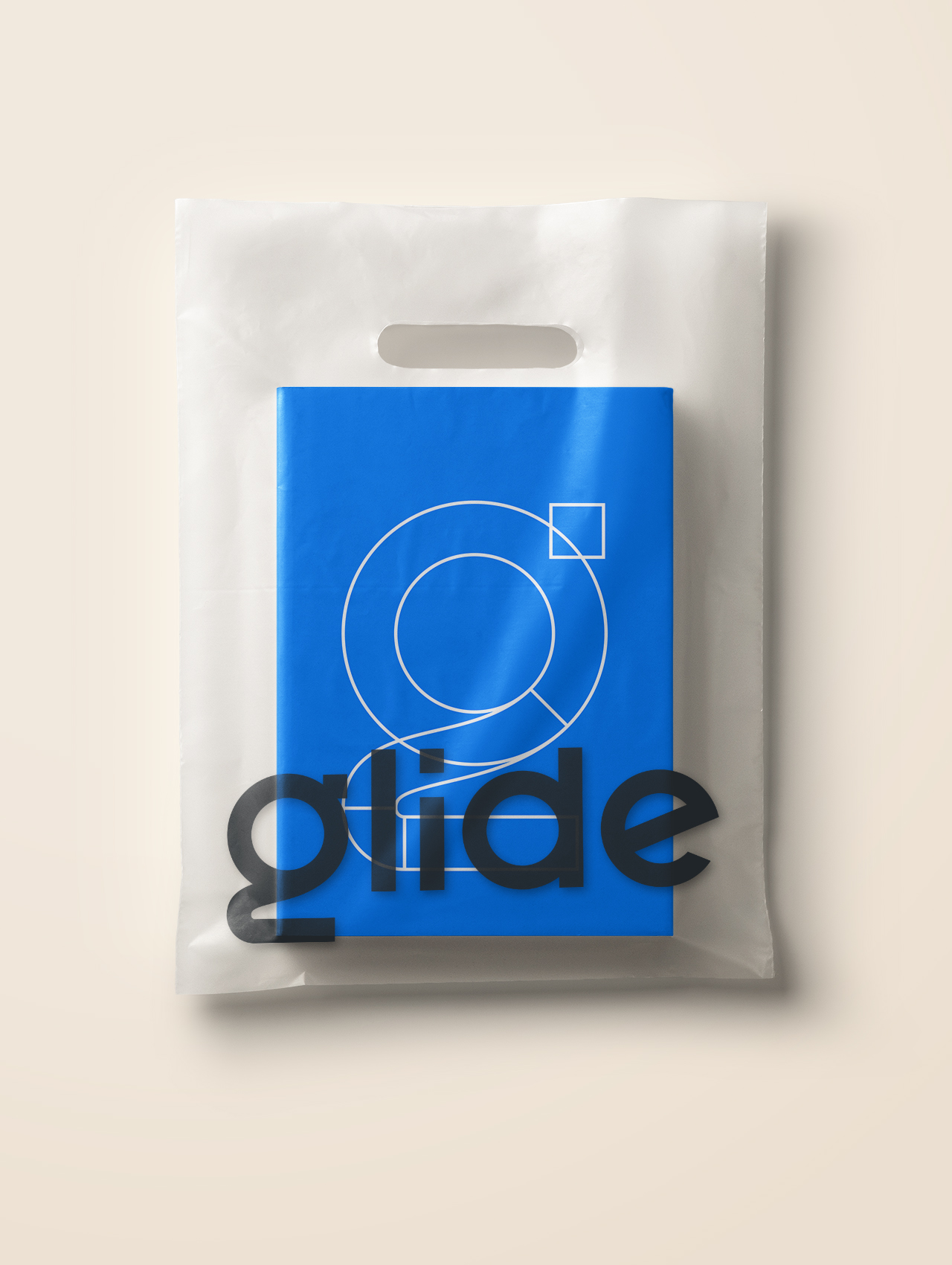 Other Projects